Partnership with parents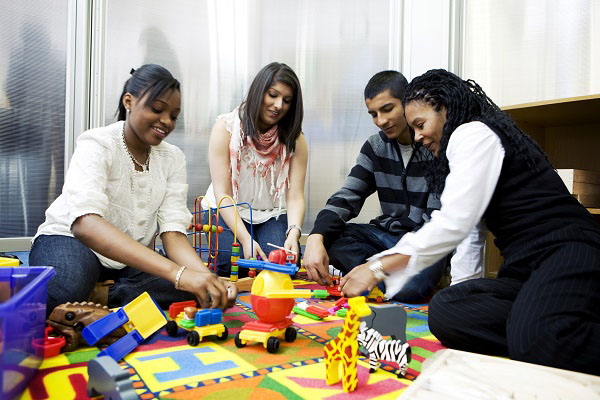 This course is endorsed by CACHE.
Explore the importance of the partnership with parents and carers in a childcare setting. Be introduced to how to make the partnership work effectively, how to engage with new parents and carers, and how to deal with conflict when it arises.
This course is generally intended for learners working in nursery settings.
Learning outcomes
You will learn the importance of partnership with parents and the many references to how childcare practitioners should engage with parents
You will learn about seeking new ways of bringing the home into the settings and enabling the setting to reach into the home
You will learn the reasons why people complain, together with practical skills to deal with concerns when they are received
Advantages of this course
The course looks at the importance of the two-way process that is a partnership with parents in childcare. The Early Years Foundation Stage (EYFS) stresses the importance of this partnership, which means not only giving information to the parents but asking for and listening to the parent's views and knowledge.
Parents 'are the child's first and most enduring educators' (to quote the EYFS), have a unique knowledge of their child, and are also a great potential resource for setting
The course also looks at how to deal with occasions where parents express a concern or raise a complaint about something that has made them unhappy. Communicating well with parents and managing complaints in such a way that they do not damage the partnership with parents is important.
Additional activities encourage you to reflect on your learning
There is also suggested extended reading that gives both practical information and links to websites to expand knowledge
On successful completion of this course, you will have the option of purchasing a CACHE certificate. This certificate must not be confused with nationally regulated qualification achievement.
Endorsement statement
Our short course has been reviewed by a Subject Specialist in childcare and endorsed by CACHE demonstrating the quality and rigor. CACHE is a trading name of NCFE (registered company number 02896700) and CACHE; Council for Awards in Care, Health and Education; and NNEB are registered trademarks owned by NCFE. This is an unregulated programme and is not a nationally recognised qualification.
You may also be interested in our short course: KEEP - The Key Elements of Effective Practice
Price: £30